How to locate giant smallmouth bass in late fall • Outdoor Canada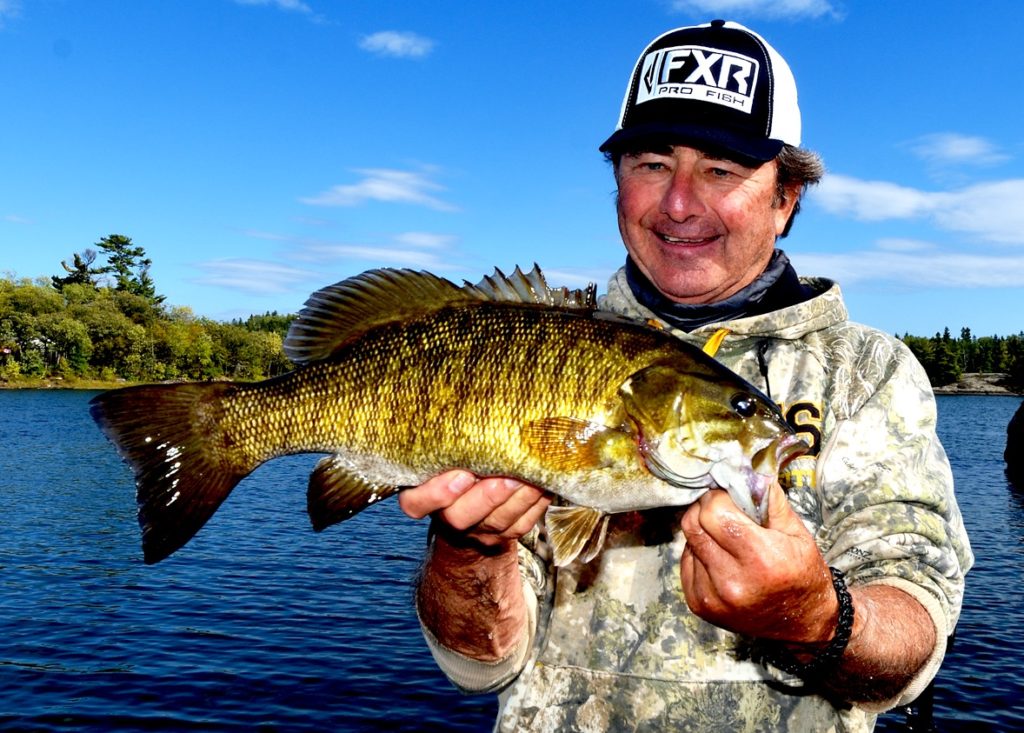 As fall progresses, late-season smallmouth bass will creep ever closer to the outer rims of structures such as submerged points and rocky reefs, preparing to slide down into the main-lake basin and spend the winter in a state of torpor. Being social in nature, the bass will also bunch up in large numbers, so always search for them first on your sonar screen before dropping down your electric motor.
A great fall strategy for this scenario is to present a soft-plastic minnow, worm or creature bait on a drop-shot rig. Keep your weight and hook a short distance apart—about a foot is usually right—and don't overwork the bait. With the weight on bottom, simply shake the line ever so gently, then pause. On most days, in fact, late-season smallies don't want the bait moved at all. So just leave it still, and hang on!