Recipe & video: Scrumptious smoked-steelhead pizza—from scratch!
Smoked fish on pizza? It's absolutely delicious! And once you taste fatty smoked steelhead married with sharp red onions, creamy cheese and tangy tomatoes on savoury homemade dough, the standard pepperoni and mushroom pizza will become but a faint memory. No steelhead? Salmon or any other trout will also work. Serves 4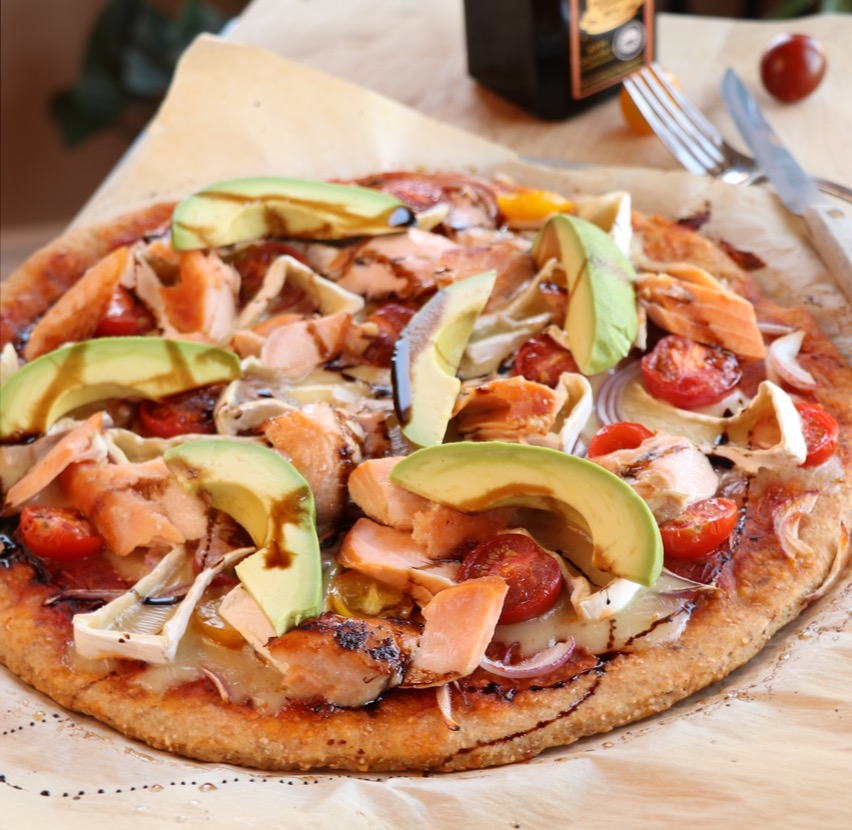 Ingredients
3 lb steelhead fillets, skin on, pin bones removed
DRY RUB
½ cup kosher salt
½ cup brown sugar
1 tsp garlic powder
1 tsp allspice
1 tsp ground cloves
DOUGH
2½ cups whole wheat bread flour
1 tsp salt
2 tsp dry active yeast
1 tsp chopped garlic
1 tsp dried oregano
1 tsp honey
1 tbsp olive oil
1 cup lukewarm water
TOPPINGS
Pizza sauce of choice to cover dough
½ red onion, thinly sliced
1 cup halved grape tomatoes, tossed with 2 tbsp olive oil
170g Camembert cheese (one small wheel)
Smoked steelhead, broken into one-inch chunks
GARNISH
1 avocado, cut into wedges
Balsamic reduction (1 cup balsamic vinegar and ¼ cup maple syrup, reduced to a light syrup)
Instructions
Mix together all dry rub ingredients and sprinkle evenly over fillets. Wrap in cheesecloth, place on a tray and chill for 6 hours.
Gently rinse fillets with warm water to remove dry rub, then pat dry and place in fridge overnight.
Preheat smoker to 185°F, add smoking chips, place fillets in middle and smoke for 1 to 1½ hours, or until they've reached an internal temperature of 110°F (don't overcook). Remove and chill.
To make the dough, start by placing the flour, salt, yeast, garlic and oregano in a mixing bowl.
In a separate bowl, add the honey and olive oil to the warm water and mix until the honey dissolves. Add to the flour and other dry ingredients and mix thoroughly, then knead until resulting dough is soft and smooth. Place in an oiled bowl, cover and let rise until it has doubled in size.
Roll out dough to form a ¼-inch-thick 16-inch crust, then add the toppings in the order listed. Place on the bottom rack of a 450°F oven for 12 to 15 minutes or until crust is crispy.
Remove from oven, garnish with avocado wedges and balsamic reduction, then serve.
To watch Chef Cameron Tait prepare this dish and others, go to www.outdoorcanada.ca/food.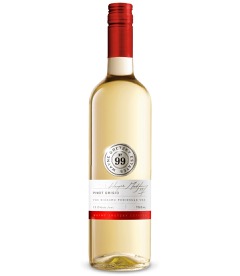 FOR THE GLASS
Sticking with the Canadian theme, uncork a bottle of No. 99 Pinot Grigio VQA from Wayne Gretzky Estates when you pull your pizza from the oven. With its ripe apple and pear flavours, this light and crisp dry wine makes for a perfect pairing.
The post Recipe & video: Scrumptious smoked-steelhead pizza—from scratch! appeared first on Outdoor Canada.