Hitting the trails in the heart of Texas Hill Country • Outdoor Canada
In September, 2019, Saskatchewan contributor Lowell Strauss travelled to the Y.O. Ranch headquarters, to test drive Can-Am's latest Defender side-by-sides and put them through their paces in the heart of Texas Hill Country. Here he shares his impressions on the line-up along with some photos of the people, places and animals he saw along the trail.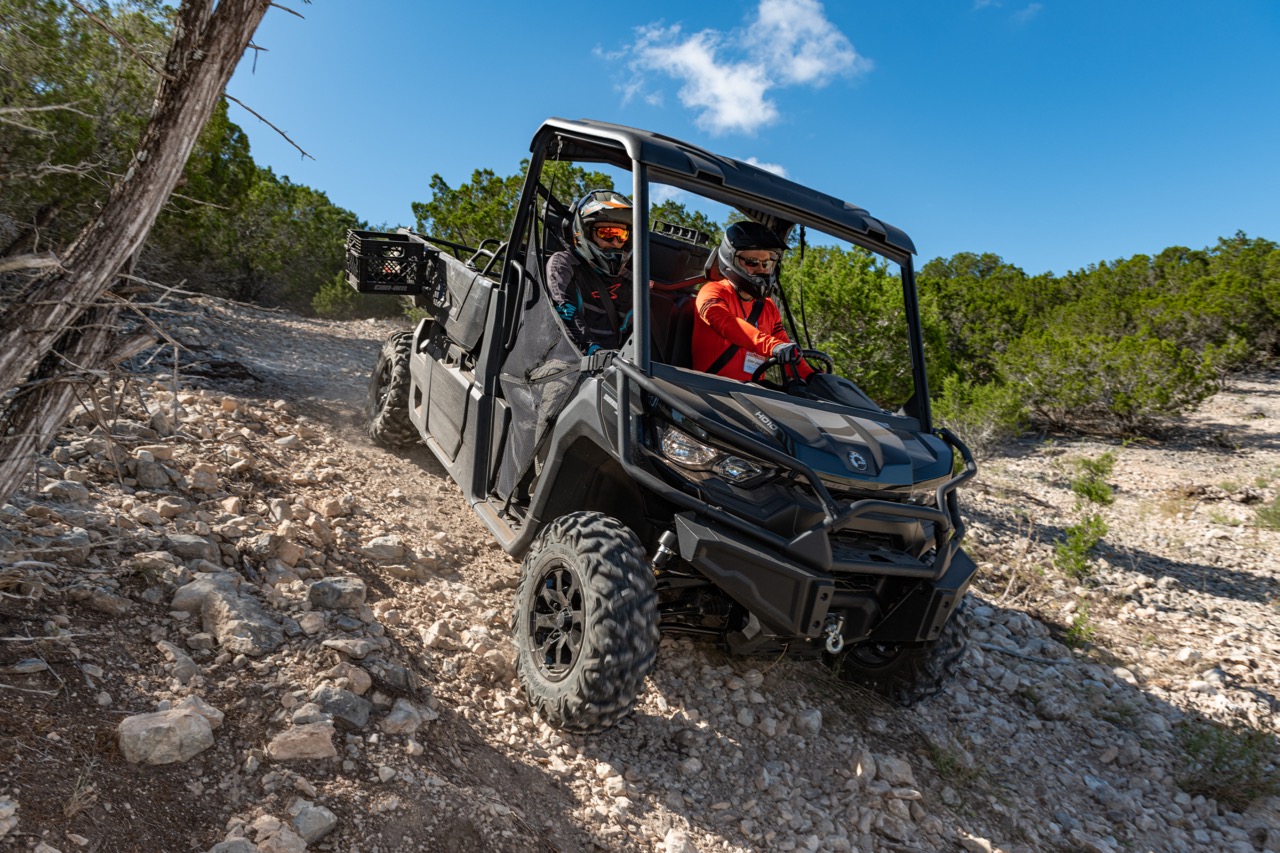 Built for Adventure
I was one of lucky people to test drive the new Can-Am Defender HD10 Side-By-Side during the BRP Media Event in Texas. This part of the state is called Hill Country for a reason. We traversed the Y.O. Ranch, cruising along a diversity of trails from steep rocky slopes to wide flat plateaus. The dry boulder-filled riverbeds tested my off-road driving skills and showcased the Defender's all-terrain handling.