Lodge fishing in the season of social distancing • Outdoor Canada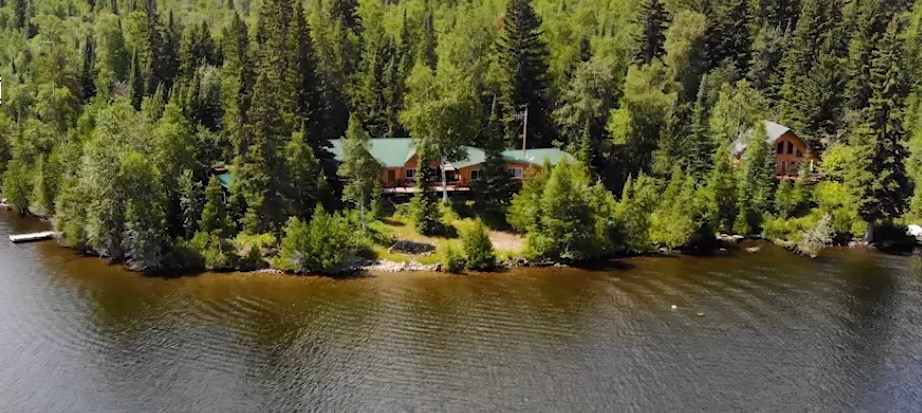 The summer of 2020 is going to be a heartbreaking one for operators and staff of fishing lodges and camps. Travel restrictions on American visitors to Canada (and, in some cases, inter-provincial restrictions) have locked down so many of their usual guests, that most lodges haven't even tried to open. Many who make their living in the outdoors are truly suffering. To a lesser degree, it's also been hugely disappointing to thousands of anglers looking forward to time on the water after months of confinement.
However, a few outfits are determined to proceed with their 2020 seasons, including the storied Esnagami Wilderness Lodge (above), in northern Ontario's Algoma region, which offers stellar fishing for brook trout, northern pike and walleye. Through a combination of fortunate geography, creative problem solving and smart management, Esnagami is now open (for Canadian guests only), while observing all social distancing rules, and with the full blessing of local public health officials.
I recently spent five days at Esnagami and found that the COVID-19 safety procedures were only minimally disruptive and, even better, the fish were biting—like crazy. I'll have a feature story about this trip in an upcoming issue of Outdoor Canada magazine, but for now, here are seven things I learned about visiting a fly-in lodge in the summer of social distancing…
By the way, on July 20, Esnagami is giving away a FREE trip for two the lodge, via their Facebook page. You can find out more in this short video which explains how to enter (and shows off some pretty sweet fish.)